Results-oriented smart managment
Academies, training centers, etc cloud management platform.
Student registration, billing, digital marketing, notifications, analysis, reports, attendance, online courses... custom solutions for your center.
NEW!
Online classes with video conferencing
Add online classes to your platform with videoconferencing and allow your students to follow lessons remotely
Zoom integrates with Cronacademy managing all groups and teachers to make videoconferencing easy for education centers. Zoom is the leading video conferencing service with great audio and video quality. Cronracademy is a partner certified by Zoom
Management platform
Increase registration thanks to a platform oriented to growth. Cronacademy not only manges receipts and invoices, registrations, attendance, etc., it also increases sales of your organization identifying opportunities and developing modern tools.
Finance
Manage receipts, invoices and Gestiona tus recibos, facturas and payments easily. Smart analysis and reports to manage your center successfully.
Registration
Manage students and groups. Students registration it's really easy with Cronacademy. Add personalized information for each course.
CRM
Planifica y controla el seguimiento comercial para no perder oportunidades. Comprueba la eficacia comercial de tu centro y gestiona interesados en tus cursos.
Marketing online
Smart tools for digital marketing to increases registrations in your courses or activites.
Algunas de las funciones
---
Automatiza la emsisión de recibos mensuales y envíalos automáticamente por email. Personzaliza tus recibos.
+info
Pago online
---
Envía por email el enlace de pago de los recibos de forma automatizada (TPV Virtual)
Diferentes métodos de pago
---
Diferentes métodos de pago: tarjeta de crédito, Paypal, remesa bancaria, etc
Control de ausencias
---
Control de las ausencias en el aula. Notificaciones automáticas a familiares, clientes, etc.
Gestión de clientes
---
Gestión de clientes como empresas o colegios. Emisión de facturas o recibos agregados de alumnos.
Gestión de aulas virtuales
---
Todo integrado con la plataforma de aulas virtuales. Ya no tienes que gestionar dos plataformas separadas.
CRM comercial
---
Seguimiento de oportunidades comerciales. Planificación comercial personalizada para los interesados en tus cursos.
Control de clases online
---
Gestión de clases online. Control de asistencia a las clases online por videoconferencia.
Horarios
---
Gestión de los horarios por grupos, asignaturas, profesores, etc.
Venta online
---
Vende tus cursos presenciales, semipresenciales o online en la red de forma fácil y integrada.
Inscripciones online
---
Permite las inscripciones online. Una forma rápida y cómoda para los usuarios.
Redes sociales
---
Interactua con las redes sociales y integra el feedback de los usuarios en el CRM para el seguimiento de los interesados.
Real time information
Cronacademy allows you to manage your center with all information in just one screen. Real-time information of your courses performance, registration trend or billing evolution. Smart tools to take decissions with real-time data.
Open your center to the online world
Promote your business online opening your registrations to courses and activities to the net. Get new sales with online catalog and shop and boost your organization performance.
Digital marketing
Social media is an essential tool to increase your sales. Maximize your activities in social media with Cronacademy. Manage your interaction with social media with best integrated tools in Cronacademy.
Online courses
Manage classroom, online or mix courses. In Cronacademy virtual courses and registration process is totally integrated. Conracademy and our service
Cronrooms
are integrated to deliver best performance.
Pay-per-use
Free access!
¡SignUp and access to your platform for free! Prepare your courses, organize you platform and pay only when you have users.
---
---
For small size organitzations. Pay-per-use gives acces to a professional platform with the best price. Pay-per-use allows you to avoid fix costs and to assign cost to your registrated users.
---
Pay-per-use is the best way to accomodate cost to your needs. For example, if you are closed in the summer you don't pay anything. Price of your courses or activities cover your management platform costs.
---
Pay-per-user model has a lot of advantages. You never pay for something you're not using. Pay-per-use pushes our team to wrok harder everyday to make our platform increase yours sales, your registered users, etc: we all win!.
---
For big organizations, academies with multiple locations, etc. please, contact us. We adapt our offer to any type of organization.
---
Pay per use. Pay only for enrolled users*
Contact us and get information on all features
Contact now
When you have no active courses, you pay nothing. For example, if you don't use your platform during the summer you pay nothing until next course. Or if you only use your platform 1 month a year, you only pay for one month.
*Pay only for users registered in your courses or activites (students, participants, etc.). Teachers, instructors, relatives, administrators have no cost. **Billing period: natural month.
Some of our projects and clients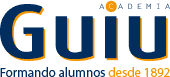 Academia Guiu. Campus online and academy management with Cronacademy. Billing, attendance, communications all in one place.
España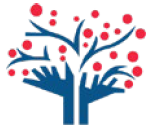 Cirsé Colombia. Moodle course contents. Course configuration with grade book, completion restrictions, etc. Cronrooms hosting.
Colombia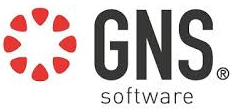 Gns Software. Platform configuration in their own servers. Moodle consultancy.
Uruguay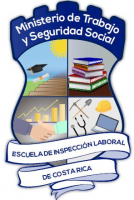 Ministerio de Trabajo de Costa Rica. Campus online for Escuela de Inspección Laboral. Cronrooms hosting..
Costa Rica
Digital marketing
Social media management, content creation, online campaigns, etc. Working with or without Cronacademy tools. Contact us and tell us about your project.
Web design
Web pages design, landing pages, etc for your organization. Contact us and tell us about your project. We have our own infrastructure in a datacenter to offer hosting to your needs.
Online courses materials
We create content four your online courses in different formats: Moodle courses, html content, static, interactive exercices programming, etc. Contact us and tell us about your project.
Moodle
Moodle service for your online courses. Service provided integrated with Cronacademy or totally independent. Contact us and tell us about your project.
Custom solutions
Plase, tell us about you project and we'll offer you a personalized solution: from Moodle customization to content creation or even jobs for your current platform. Contact us now!.
Contact
Whatsapp 34644081613
Please, fill in your details and we'll contact you to arrange a demo.
Required fileds (*)
CRONACADEMY SL as the data controller will process your data for the purpose of replying to your query or request. You may access, rectify and erase your data, and also exercise other rights by consulting the additional detailed information on data protection in our
Privacy policy
Error, please try again
Please, fill in email field
Please, accept privacy policy first